New Web Resource

New Web Tool to Help Policymakers Navigate Latest Research on Alcohol, Tobacco, and Drug Research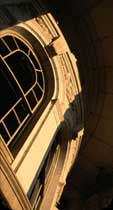 The Substance Abuse Policy Research Program (SAPRP) has launched a new web resource that will allow policy makers and the media to have access to the latest research and the policy implications of that research on issues related to alcohol, tobacco and drugs.

The web resource, called "Knowledge Assets," can be accessed through the SAPRP website (www.saprp.org). The site already has four assets on: Cigarette Taxes and Pricing, Clean Indoor Air, Substance Abuse and Welfare Reform, and Substance Abuse Treatment Benefits and Costs. Three more assets will be posted shortly on: Increasing Use of Smoking Cessation Treatments, Internet Cigarette Sales, and Treating Opioid Addiction in an Office-based Practice.

Each Knowledge Asset will summarize the major research results in lay language and provide the policy implications of the research. Each Asset will also include detailed descriptions of the research results, names of researchers who were funded in that general area by SAPRP, and additional resources (websites, reports, etc.) that might be of interest to the media and policy makers.

SAPRP hopes to have a total of 25-30 Knowledge Assets on key substance abuse policy topics within the next three years.

Disability Payments and Drug Abuse

Aid Check Arrival Coincides with Monthly Spike in Drug-Induced Sickness and Death

Paying out certain types of government disability aid in a monthly lump sum appears to fuel a spate of harmful and often fatal drug binges, according to a new study in the Journal of Public Economics that links the monthly arrival of disability checks with a sharp rise in drug related hospitalizations and deaths. The findings by researchers at the University of California, Santa Cruz and Texas A&M University suggests that spreading out aid payments over several weeks could be a way to tamp down drug-related illnesses and fatalities and relieve a major stress on hospitals and health care workers who struggle to handle the monthly surge.

The analysis found that in California, a 23 percent increase in drug-related hospital admissions that occurs in the first five days of any given month is driven largely by the arrival of Supplemental Security Income (SSI) and Social Security Disability Income (DI) payments. In particular, hospital deaths among SSI recipients increase 22 percent at the beginning of the month.

The study notes that "SSI aid arrives on the first of the month and hospital admissions begin rising on the second" while "DI aid arrives on the third of the month and the admissions surge begins on the fourth."

"The cycle for cocaine is particularly striking, with 37 percent more admissions occurring on the fifth of the month than on the first," according to the authors.

However, the investigators found that "contrary to what some analysis have suggested" monthly welfare payments, such as those administered through the federal Temporary Aid for Needy Families (TANF) program, do "very little" to exacerbate drug related hospitalizations and deaths. Most of the increase, they state, is driven by SSI and DI recipients.

SSI payments are intended to support low-income elderly, blind and disabled individuals. Recipients of DI payments are people whose disability renders them unable to hold a paying job. The authors speculate that, at least for SSI recipients, the high rate of drug-related hospitalizations and deaths that occur immediately after aid payments may be related to the "prevalence of psychiatric problems among SSI recipients."

"Our results suggest that 'full wallets' can exacerbate impulse control problems," they write.

The authors observe that their findings could prompt policy makers to "explore the possible benefits of an alternate means of disbursing cash aid" payments, such as doling them out in installments throughout the month. They also recommend identifying the "small subset of aid recipients" who account for most of the substance abuse hospitalizations and consider changing the bulk of their aid from cash payments to "in-kind" support such as food or housing assistance.

This research was funded by the Substance Abuse Policy Research Program (SAPRP) of the Robert Wood Johnson Foundation. The paper entitled "The Effects of Government Transfers on Monthly Cycles in Drug Abuse, Hospitalization and Mortality" is in press in the peer reviewed Journal of Public Economics, though an online version is available now. If you would like to speak with the researchers or obtain copies of the articles, please contact Carol Vieira at cvieira@burnesscommunications.com.

License Suspension for DWI

Immediate License Suspension for DWI Saves 800 Lives Each Year

State laws that require immediate suspension of the driver's license for failing an alcohol breath test have had a deterrent effect on drunk driving and saved 800 lives from fatal crashes each year, new research shows. However, laws that suspend licenses or impose fines or jail sentences after conviction have little noticeable deterrent effect, according to one of the most comprehensive studies on the impact of drunk driving laws in the United States.

"The threat of immediate suspension of the driver's license is a larger deterrent than the threat of more severe penalties that may occur at a later date. It has reduced fatalities from car crashes involving light, moderate and heavy drinkers," according to study lead author Alexander C. Wagenaar, Ph.D., a professor of epidemiology at the University of Florida, College of Medicine.

Wagenaar's study, published in the August 2007 issue of Alcoholism: Clinical & Experimental Research, was funded by the Robert Wood Johnson Foundation's Substance Abuse Research Program (SAPRP). The study looked at monthly fatal alcohol-related car crashes from January 1976 to December 2002 across 46 states that changed their laws on driving while intoxicated (DWI). The study compared effects on fatal crashes of immediate suspensions with post-conviction suspensions of driver's licenses.

"Laws that allow a police officer to immediately suspend the license of a driver who fails a breath test have a deterrent effect across the entire population. This effect can be seen among individuals who have had just one or two drinks, among those who may have had a 6-pack of beer, and among those who may have consumed a dozen or more drinks," Wagenaar said.

Seventeen percent of U.S. adult drivers report driving after drinking each year and more than 17,000 individuals are killed in alcohol-related crashes per year. Nine states still do not have immediate license revocation laws. The nine states are: Kentucky, Michigan, Montana, New Jersey, New York, Pennsylvania, Rhode Island, South Dakota, and Tennessee (www.madd.org/takeaction/7586 ).

The study by Wagenaar and co-author Mildred Maldonado-Molina pooled the data from every US state that implemented license suspension policies between 1976 and 2002 and identified states that mandated immediate suspensions as opposed to those that mandated suspensions after court convictions. State laws were tracked from 1976 to determine all changes in every state.

The University of Florida researchers used data on alcohol-related crashes from the Fatality Analysis Reporting System (FARS) maintained by the National Highway Traffic Safety Administration. FARS collects information on every traffic crash in the US that results in at least one fatality within 30 days of the crash. Beginning in 1982, FARS data also provided blood alcohol concentration (BAC) for fatal crashes. The BAC data were used to identify moderate drinking levels, clearly impaired levels of drinking that exceeded state BAC limits, and excessive drinking of extremely high BAC.

The study accounted for differences across time and among states, such as number of drivers, traffic levels, changing vehicle mix, auto safety standards, safety belt laws, speed limit changes, and many others.

Previous studies have looked at the deterrent effect of drivers' license suspension laws on self-reported drinking behavior and intention to drive after drinking. Others studies of car crash outcomes have relied on data from individual states across short periods of time. If you would like to speak with the researchers or obtain copies of the articles, please contact Carol Vieira at cvieira@burnesscommunications.com.

---

If you wish to unsubscribe from this newsletter, please send an email to research_update@saprp.org with "unsubscribe" in the subject line.
Substance Abuse Policy Research Program
One Leadership Place • Greensboro NC 27140
www.saprp.org • Tel. 336.286.4548